Our mission is to make the process of getting loans and funding for business owners and real estate investors fast and efficient. With a combined experience of over 50+ years in business credit and real estate lending, be assured the professionals at RealEstateCredit.org can assist you with every facet of your project.
We work directly with private investors, banks, credit unions, business lenders, and our own direct lending to facilitate fundings that otherwise could have never happened. We can't wait to help you.
About Marco Carbajo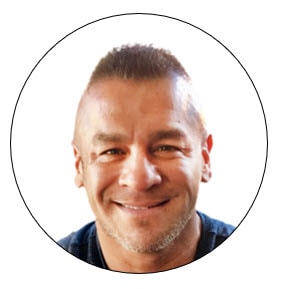 Marco is founder of BusinessCreditBlogger.com and the Business Credit Insiders Circle. Marco Carbajo is a business credit and business funding expert with over 21+ years' experience in the business credit and business funding industry. He is a business credit blogger for Dun and Bradstreet, SBA.gov, Business.com, About.com and AllBusiness.com.
His articles and blog; Business Credit Blogger.com, have been featured in FOX Small Business, American Express Small Business, PNC, Business Week, The Washington Post, The New York Times, The San Francisco Tribune, Alltop, and Entrepreneur Connect.
Business Credit Blogger started as a simple one-man blog in 2005. Today, Business Credit Blogger powers a national step-by-step Business Credit Building System (The Business Credit Insiders Circle) and funding engine serving over 52,000 small business owners, entrepreneurs, finance professionals, real estate investors, and non-profit organizations.
His vision is to empower small business owners with the much-needed support, training, information, tools, and resources necessary to build business credit separate from personal credit plus have access to the necessary funding sources to grow, operate, or invest in their businesses.
Marco says "Small Business is what drives our economy and they are the lifeblood of the American Dream."
By building a creditworthy business, you get to leverage the power of your company, build a business credit asset, and protect your personal credit at the same time.
Subscribe to Real Estate Credit Insiders

We respect and share your concern about privacy